OUR TEAM
We have developed quality software and custom websites since 2001. When you choose EM Squared as your technical partner, you get an entire IT department at your fingertips. Our team of seasoned professionals brings you a full range of technical knowledge and marketing experience to insure the success of your project – everything from brand strategy and brand identity to rock-solid software architecture and database design, industry-standards programming and ongoing technical support.
We have the right people, the right technology, and the right experience to meet the needs of your business. Contact us today for a consultation!
Eric Mintz, CEO
Eric Mintz, founder and CEO of EM Squared, brings 30+ years of technical knowledge and expertise to the team. He has worked for a number of Fortune 500 companies including Texas Instruments, NCR, Turner Broadcasting, Southern Company, Sprint, and others. He has a passion for technical excellence and for delivering best-in-class service experience to his clients.
Eric graduated Cum Laude from the University of Houston in Texas with a bachelors degree in Electrical Engineering. Shortly after receiving his degree, he began developing software. During his software career, he specialized in Usability and User-Centered Design, Enterprise Data Modeling, and Object-Oriented architecture. Eric is a published author with Wrox Press, and other industry publications.
Eric enjoys playing jazz trumpet and guitar, baking artisan sourdough, fly fishing, birding, keeping up with the latest Open Source software, and tinkering with new Linux releases.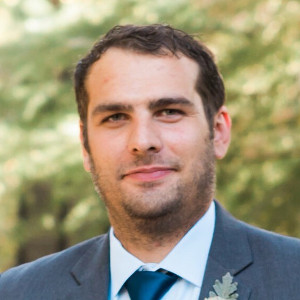 Rocco (Rocky) Cutri, VP Software Development
Rocky graduated from Franklin University in Columbus, Ohio with a BS degree in Computer Science. He also holds an AS degree in Computer System Engineering. During his years in college, Rocky began developing software in order to perform large-scale statistical analyses in the health care industry. Rocky has also developed software that is currently in use by the auto-recycling industry. Soon after graduating college, Rocky began working as a software engineer at EM Squared, specializing in the design, development, operation, testing, and maintenance of software.
Now as the Vice President of Software Development at EM Squared, Rocky leads a team of developers on a vast number of applications and projects through the software development life-cycle. One of Rocky's responsibilities includes developing the framework and tools to assist his team in the software creating process using emerging software technologies. Rocky has a strong understanding of infrastructure fundamentals and thus can identify infrastructure requirements to support applications. He also provides the leadership necessary for the implementation of IT policies focusing on security, maintainability, and scalability. As an experienced software engineer, he brings an understanding of architectural lessons to avoid common failures in enterprise applications. Rocky has a broad range of software expertise: C#, NodeJS, Ruby, PHP, Python, Java, MVC, C, Semantic HTML/CSS/Javascript layouts, Agile methods and practicing, database design, RESTful and SOAP Web Services, and cross platform desktop applications.
Rocky enjoys playing the guitar, developing and playing video games, hacking on his RaspberryPi, and trying out new technologies.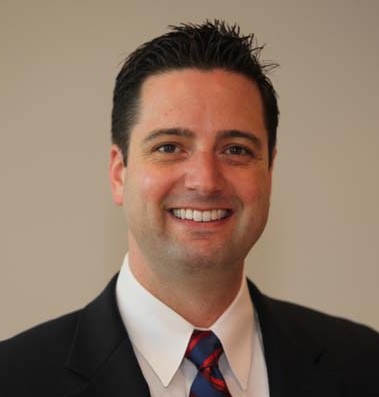 Adam Brown, VP of Sales
Adam Brown has been passionately serving his customers for over 20 years. He started his career at Enterprise Rent-A-Car, where he helped build new truck rental operations in Georgia and Arizona before managing a large commercial leasing territory for Ryder Systems. Adam's curiosity for solving business challenges led him to work for IBM as a Client Executive, helping their enterprise clients generate cross-departmental value from their IT programs. He enjoys helping his customers streamline their business (removing obstacles and leveraging strengths) while improving customer and employee satisfaction.
Adam holds a bachelor's degree in Ecology and Evolutionary Biology from Princeton University and an MBA from the University of Florida, including a Graduate Fellowship at the Poe Center for Business Ethics. Adam was raised on a cattle farm in Vermont, has learned the importance of good honest work, and believes "anything worth doing is worth doing right."
Adam loves 80's music and still has a CD collection. His passions include hiking and exploring nature, strategy games and brain teasers, and creating new recipes, rubs and sauces for his BBQ/smoker.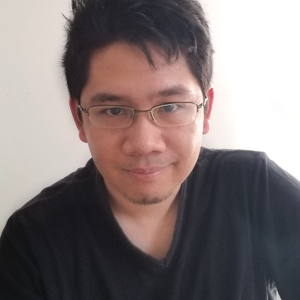 Johan Soriao, Sr. Software Developer
Johan Soriao joined EM Squared in 2013. He graduated from Georgia Tech with a BS in Computational Media in 2012, combining experience with media creation and user-centered design with a solid background in computer science. Shortly after graduating, he worked in the game industry, developing web and mobile games. He brings in a varied skillset, working in ActionScript 3, C, C#, NodeJS, Lua, Java, JavaScript, Python, and PHP.
On the side, Johan plays piano, writes digital music, and develops games.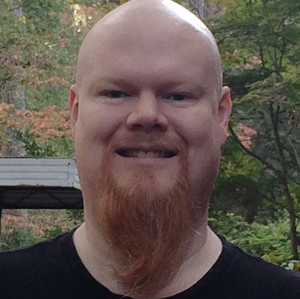 Lane Waterman, Sr. Web Developer – UI/UX Designer
Lane Waterman has been an artist since he could hold a crayon and has been fascinated by computers since kindergarten. When he discovered he could combine those loves in the form of web design he found his career path.
Lane graduated from the university of Northern Iowa with a dual emphasis bachelor's degree in graphic design and painting. He has developed many responsive websites with PHP, Joomla, WordPress, Drupal and, of course, HTML, CSS, Less, and Bootstrap.
Lane also enjoys collecting pop culture artifacts, playing games, and cooking.